"Be the best you can be…
Help others be their best…
And most of all…Have Fun!"
Bruce R Ellig
Bruce R. Ellig is a respected expert on the subject of executive compensation. Drawing on over 40 years of executive compensation experience, he is recognized as a noted author and speaker on the subject.
As a speaker, he has addressed over 400 organizations on human resource and compensation issues, and he has been widely quoted on human resource matters in general and executive compensation issues in particular throughout the world. Additionally, he has been interviewed on national radio and television programs. He is also a noted author of well over 100 articles and ten books. The most recent being: The Complete Guide to Executive Compensation (3rd edition) and American History's Impact on Employee Pay and Benefits. The 4th edition is due early 2022.
He retired after over 35 years of human resource experience with Pfizer, Inc, much of it doing executive compensation work. The last 11 of those years he served as corporate Vice President with worldwide responsibility for the total HR function, reporting to the chairman and CEO of the company. During that period he was also secretary to the executive compensation committee of the board of directors. After retiring from Pfizer, he became an author (10 books to date).
Bruce served on a number of boards of directors (and their compensation committees) including chairman of the national board of directors of The Society for Human Resource Management. He also served on a number of advisory boards and was a member of a long list of premier HR organizations and assumed leadership positions in many of them. He is a recognized guru of executive compensation.
He received the Distinguished Business Alumni Award from the University of Wisconsin, where he earned his BBA and MBA and was elected to Beta Gamma Sigma and Phi Beta Kappa academic honor societies. He established the Bruce R. Ellig Distinguished Chair in Pay and Organizational Effectiveness in 2000 and the Bruce R. Ellig Professor in Management in 2019 in the School of Business at the University of Wisconsin. He has also established the Bruce R. Ellig Scholarship Fund at the University of Wisconsin.
Bruce enjoys reading and travel. He and his wife Janice have visited over 150 countries. When not spending time with her husband, Janice runs the executive search firm, The Ellig Group, as its CEO.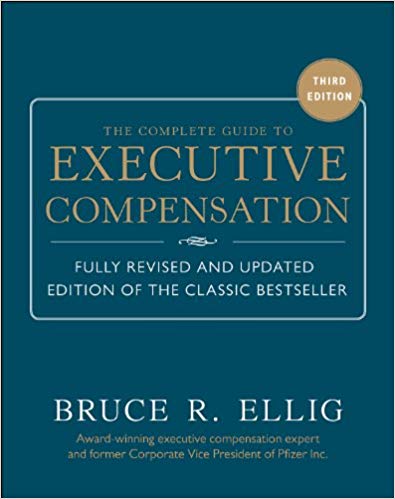 The Complete Guide to Executive Compensation
4th Edition (2022)
Over 1,000 pages – Including 500 figures and tables
Over 2,000 Definitions
Includes revenue rulings, Key Laws, SEC Statements, and U.S. Supreme Court Rulings
Extensive list of key events beginning with 1492
Career Highlights & Experience
Left University of Wisconsin after getting BBA (1959) and MBA (1965) and before beginning PhD program joined Pfizer (1960)
Worldwide Head of HR (3rd in company history) reporting to Board Chair & CEO (12 Years)
Secretary to Board's Executive Compensation Committee (12 Years)
Recognized executive Compensation guru – 40 years experience
Chair of New York City Pay Commission – 1974
Business Support Staff for Council on Wage and Price Stability – 1976-77
Support Staff on Presidential Quadrennial Pay Commission – 1988
U.S. Civil Service Commission, Merit Pay Task Force – 1992
After retiring from Pfizer became an author (10 books to date)
Funded Chair in Pay & Organization Effectiveness in 2000 and Ellig Professor in Management in 2019
Set up the Ellig Scholarship in the University of Wisconsin Business School in 2000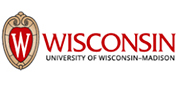 – Recipient of Numerous awards and honors including –
Phi Eta Sigma 1956
Phi Kappa Phi 1957
Delta Epsilon 1958
Phi Beta Kappa 1959
Beta Gamma Sigma 1959
New York Personnel Management Association Award of Merit 1965
The National Academy of Human Resources Fellow 1993
Human Resource Magazine Executive of the Year 1995
University of Wisconsin Alumni Club Man of the Year 1995
Society for Human Resource Management Lifetime Achievement Award 1999
World at Work Keystone Award 1999
Distinguished Business Alumni Award, University of Wisconsin 2007
Albert Nelson Marquis Lifetime Achievement Award 2018
Carrington's Top 500 Professionals 2019
Roundtable Magazine Feature 2019
Marquis Who's Who Lifetime Achievement 2019
Marquis Who's Who Timetable 2019

IAOTP Lifetime Achievement Award 2019

Top 100 Registry of Business Leaders & Professionals 2019 & 2020
Delta Airlines Magazine Who's Who October 2019
Marquis Who's Who in America 2020
American Airlines Magazine Who's Who September 2020
Marquis Who's Who in the World 2021
IAOTP Hall of Fame 2021
United Airlines Magazine Who's Who January 2021
Marquis Insight 2021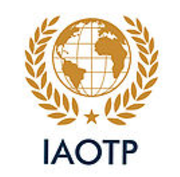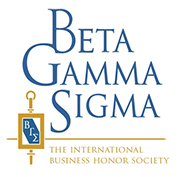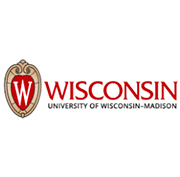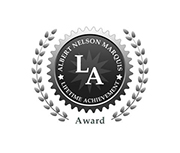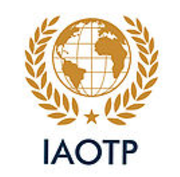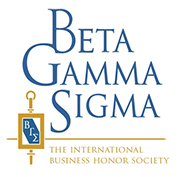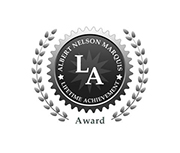 How did I get so interested in executive compensation that I have spent over 40 years of my life studying and writing about the subject? First, a little background.
While in high school I became very interested in the Federal Bureau of Investigation. I learned one had to be either a lawyer or CPA to meet eligibility requirements. With that in mind, I entered the University of Wisconsin in pre-law. But I quickly decided my brain was not geared for retention of laws and court decisions. So I switched to the Business School and an accounting major, to be followed with a CPA. However I got interested in the field of wage and salary administration because of a course taught by the late Alton Johnson and supported by a book by David Belcher. I was hooked.
I graduated with a BBA and MBA, having decided to postpone further consideration of a PhD, and joined Pfizer Inc at its headquarters in Brooklyn, New York as a Personnel Generalist. However, within two months I was moved into the wage and salary department (thereby doubling its headcount). The manager left shortly after and I filled the void while they considered searching for a replacement. None was found. Promotions and expanded responsibilities followed.
Although I reported to the Vice President of Personnel, who reported to the CEO and Board Chair, I quickly got face time with the top man because my boss was not interested in the subject of compensation. When he retired I got his job, which included Secretary to the Board's Executive Compensation Committee. The following twelve years, although demanding, were by far the best years of my business life.
When the top man retired, I soon followed. At age 60 I had 35 years with the company and I wanted to be an author, not a consultant. That would be just changing employers, not careers.
I have since published ten books and am working on my eleventh, the 4th edition of The Complete Guide to Executive Compensation to be published in 2022.
12th Wall Street NY Unites States